What
is the MRMPO?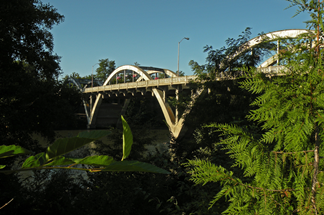 Click here for a slide presentation on why there are MPOS.
The Federal Transportation Act requires each urbanized area with a population of 50,000 or more to set up a Metropolitan Planning Organization (MPO), to assure a continuing, comprehensive, and cooperative ("3C") transportation planning process. Additionally, Oregon administrative rules define an MPO as "the organization designated by the Governor to coordinate transportation planning in an urbanized area of the state."
This includes developing the area's long-range transportation plan (RTP), which addresses the region's projects, programs and policies for at least a 20-year period. It also includes maintaining the Metropolitan Transportation Improvement Program (MTIP), which is a short-range document listing transportation projects to be built.